Hundreds of Outdoor Wood Boilers Will DIE From Stubbornness
This Year, Hundreds of Outdoor Wood Boilers Will DIE From Stubbornness - Will Yours Be One of These?
(Viewer Discretion Advised!)
You cannot see the inside of your water jacket, unless you have a cutting torch and cut open a hole in the steel. But...
We have seen the inside of many water jackets.
We know INSTANTLY if the owner was using Liquid Armor Outdoor Boiler Water Treatment.  Here is what we see when a customer DOES NOT use proper water treatment:

(Notice that nasty sediment buildup!)


And then this happens: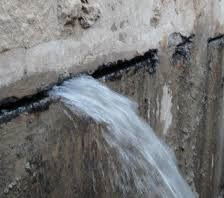 A furnace that leaks is USELESS!
Untreated water eats holes in steel. If you don't use Liquid Armor, your furnace will die. Liquid Armor protects your furnace from corrosion! Click HERE for your Liquid Armor.
Good News:
Here is what a water jacket looks like on the inside that has been treated with Liquid Armor Water Treatment:
We want your furnace to last forever! Because once your furnace dies, you cannot replace it!
The New EPA regulations prohibit you from purchasing a new outdoor wood furnace!  So if you don't want your outdoor furnace to die, follow these three simple steps:
1.) Use Water Treatment
2.) Get a FREE Water Analysis
3.) Be Confident Knowing Your Furnace is Protected
Boiler Water Treatment & FREE Testing Info
Follow the instructions on the Water Treatment bottle, but generally, one gallon of water treatment will treat 200 gallons of water. This is a generalization, however, because water quality is very different in different parts of the country.
The exact amount of water treatment you will need in your furnace will depend upon many factors - this is why the FREE water testing service is so very valuable.
Why Should I Submit a Water Sample?
Our Laboratory has expensive testing equipment that provides a sophisticated analysis of your boiler water. Those test results are then run through a computer algorithm that provides you with a customized report so that you can have peace of mind knowing that your investment is properly protected.
If your water test results are not satisfactory, this algorithm will give you specific instructions on what needs to be done. In some cases, more water treatment is needed, and in other cases, some sediment may need to be flushed from your system.
Regardless, you will be provided specific and simple instructions on what steps to take.
How Do I Get Water Sample Bottles?
Each gallon of Liquid Armor is shipped with two FREE water sample bottles, shipping labels, and shipping boxes. Just order a gallon of Liquid Armor at the following link HERE, and your water sample bottles will be included at no charge!
Alternatively, you can order water sample bottles in kits of 2 for a small charge plus shipping. Existing customers may order one package of water bottles per year at no charge HERE using the discount code "FREEKIT" at checkout. Shipping charges apply.
I have a different brand of an outdoor wood stove can I still use Liquid Armor Water Treatment?
YES! Liquid Armor is the best product available for protecting any outdoor wood burner. If you have a different brand of boiler, simply note this on the water sample bottle, and include the size of the water capacity of the boiler so that the lab can provide accurate test results and recommendations if any.
Click HERE for simple instructions on how to use Liquid Armor Water Treatment.
For more outdoor wood boiler parts visit our online store or call our office Monday-Friday 9 am - 8 pm EST at (231) 861-8200.
---